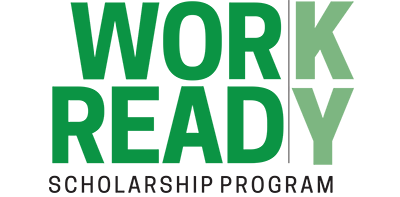 Welding Technology
Welding careers are red hot. If you are willing to work hard to develop your skills in this field, you will find a variety of lucrative job opportunities. Our students learn the latest techniques in joining, fabricating and repairing metal. We have top-notch instructors and state-of-the-art facilities that prepare graduates to enter this exciting field. The OCTC Welding Program is accredited by American Welding Society and offers associate degree, diploma and certificate programs. Ignite your potential today.
Available Credentials
Associate in Applied Science (AAS)
Welding Technology: 60-68 credit hours
General Occupational/Technical Studies: 60-68 credit hours
Certificate
AWS National Skills Standards Level I: 33-34 credit hours
Arc Cutter: 5 credit hours
Arc Welder: 24-25 credit hours
Gas Welder: 4 credit hours
Gas Metal Arc Welding: 15-18 credit hours
Gas Tungsten Arc Welding: 17-18 credit hours
Pipeline Welder: 29-40 credit hours
Production Line Welder: 19-20 credit hours
Shielded Metal Arc Welding: 17-18 credit hours
Tack Welder: 7-10 credit hours
Welder Helper: 2-5 credit hours
Diploma
Combination Welder: 47-55 credit hours
For course sequence, see the program card.
For graduation requirements, see the academic plan.
Admission Requirements
This program has no special admission requirements.
Length of Program
You can earn an associate of applied science degree in two years if you maintain full-time status.
For more information
Barry Bowlds, AAS
Program Coordinator
270-686-4406
barry.bowlds@kctcs.edu
This information should not be considered a substitute for the KCTCS Catalog. You should always choose classes in cooperation with your faculty advisor to ensure that you meet all degree requirements.
Welding Technology
The Welding program is accredited by the American Welding Society which offers National welding certification credentials. You can choose to earn an Associate in Applied Science degree or select from a variety of certificate options. Classroom knowledge and lab skills are combined with the appropriate welding techniques and the practical application of those techniques. Welding career opportunities are available in our region through a variety of employers including: Titan and Modern Welding and many regional fabrication companies. Check the catalog or see your advisor for a complete list of courses and descriptions. Use the contact info on this page to learn more!