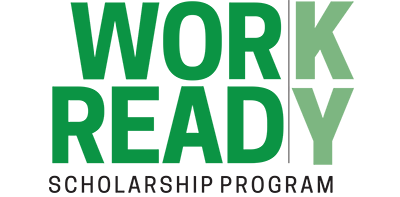 Nursing
Nursing is one of the most exciting and vital careers in todays economy. If you are interested in helping people and learning about the incredible science of the human body, a nursing career might be for you! OCTCs Associate Degree Nursing Program (ADN) prepares its graduates to provide the highest quality care.
The ADN program prepares graduates to sit for the NCLEX-RN examination in order to become a Registered Nurse (RN).
For those students who are Licensed Practical Nurses (LPN) wishing to pursue their Associate Degree in Nursing in order to become an RN, OCTC offers the LPN to ADN program option.
Owensboro Community and Technical College is accredited by the Southern Association of Colleges and Schools Commission on Colleges (SACSCOC) and the Nursing programis fully approved by the Kentucky Board of Nursing. See our certificate of approval here.
NCLEX Pass Rates
2012- 95% Pass Rate
2013- 97% Pass Rate
2014- 95% Pass Rate
2015- 96% Pass Rate
2016- 92% Pass Rate
Pass rates for OCTC and all other Kentucky Schools of Nursing can be found on the KBN website.
OCTC ADN Program Mission Statement
The mission of the OCTC ADN Program is in accord with the Mission Statement and Core Principles of Owensboro Community and Technical College and supports the core values of the National League of Nursing of Caring, Integrity, Diversity and Excellence. The primary aim of the program is to prepare entry-level registered nurses as providers of care across the health/illness continuum to a culturally diverse population in a variety of healthcare settings.
These core beliefs enable the OCTC Associate Degree Nursing program to prepare nurses to:
collaborate with other members of the healthcare team
be effective communicators
demonstrate leadership
commit to life-long learning
think critically
promote health and the quality of health care
Length of Programs
Once accepted into the ADN Program, students can earn an Associate in Applied Science in Nursing Degree (AAS) in two years (4 semesters) if full time status is maintained.
An LPN entering the ADN program can earn an AAS in a year and a half (3 semesters) if full time status is maintained.
How to Apply
Attend or View online the Pre-Nursing Conference and submit a Data Report Form by the Admission Deadline

Fall (August) Admission Deadline: March 1
Spring (January) Admission Deadline: July 1

Meet all Program requirements for ADN
Meet all Program requirements for LPN to ADN
Acceptance into the nursing programs is based upon selective admission criteria. For more information on admission preferences, click on either the ADN or the LPN to ADN links.
Nursing Program Card
Nursing Academic Plan
Program Costs
How much does it cost to attend the ADN Program at OCTC? Current Program Cost
How Credits Transfer
The following links provide for transferability of credits to other public and private institutions in Kentucky.
For the OCTC Webpage that provides transfer information of associate degree credits into a bachelor degree at Kentucky colleges and universities, as well as, to out of-state colleges and universities, please visit: http://owensboro.kctcs.edu/Current_Students/Transfer_Information/Will_My_Credits_Transfer.aspx
Transfer of credit website
http://www.kctcs.edu/Degrees_Training/Transfer
The Kentucky College and University Transfer Websites
http://www.kctcs.edu/Degrees_Training/Transfer/Websites.aspx
Contact Info for Nursing:
Teresa Hamilton
Nursing Student Affairs Specialist
(270) 686-4581
Terri Lanham RN, MSN
Director of Nursing
Associate Dean of Academic Affairs
(270)-686-4548
Contact Info for Nurse Aide Training:
(270) 686-4444
Owensboro Community &Technical College is pursuing accreditation from the National League for Nursing Commission for Nursing Education Accreditation (NLN CNEA), located at 2600 Virginia Avenue, NW, 8th Floor, Washington, DC 20037; phone 202-909-2500. Interested parties are invited to submit third party comments in writing directly to NLN CNEA, attention Andrea Browning, NLN CNEA Manager of Accreditation Services, no later than March 2, 2018.
Associate Degree Nursing Program (ADN)