Campuses
convenient locations in the greater Owensboro area
Owensboro Community and Technical College offers classes on all campuses and at convenient locations in the surrounding counties and at select off-campus locations in our service region as needed. OCTC Leadership oversees all campuses and instructional sites.
Main Campus
The 100 acre Main Campus is nestled on the outskirts of town at the corner of Veach and Hwy 231 at 4800 New Hartford Road. The state's fourth largest city, Owensboro is the seat of Daviess County and is the regional hub of the four county service area of OCTC.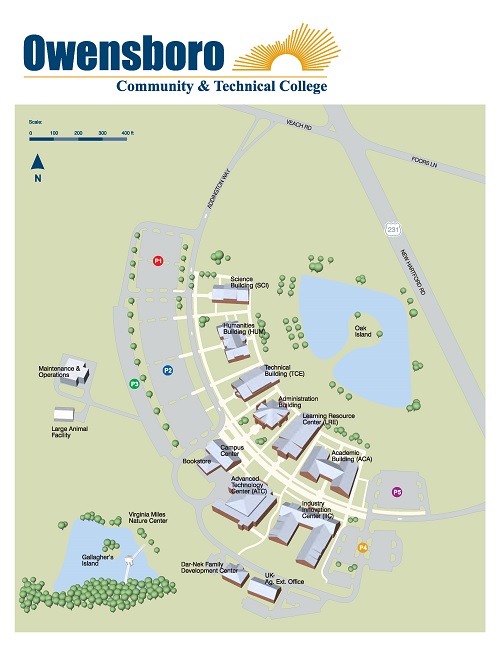 Downtown Campus
The Downtown Campus is located at 1501 Frederica Street, in the heart of Owensboro. The campus is accessible from Frederica or from Daviess Street. It is home to the Workforce Solutions division, the Adult Education program, Workforce Testing, and a state of the art Veterinary Lab Hospital.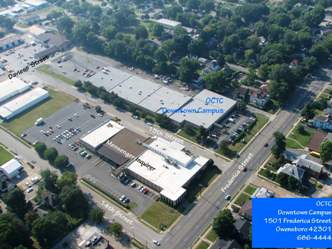 Southeastern Campus
The Southeastern Campus is located at 1901 Southeastern Parkway, behind Daviess County High School. This campus is utilized for regular college classes and is also home to the Human Resources Department.

Instructional Sites
APOLLO HIGH SCHOOL
Apollo High School is located 2280 Tamarack Road, Owensboro, Kentucky and is used as an off-campus instructional site for dual credit.

BRECKINRIDGE COUNTY AREA TECHNOLOGY CENTER
Breckinridge County Area Technology Center is located at 1915 East Hwy 60, Harned, Kentucky. OCTC collaborates with Breckinridge County Schools to provide dual credit opportunities to secondary students.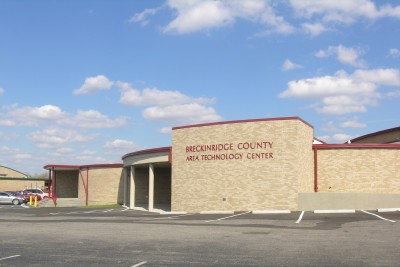 Owensboro Innovation Campus
The Owensboro Innovation Campus is located at 2631 South Griffith Avenue, Owensboro, Kentucky. The Campus is a business accelerator and research facility that meets the growing demand for lab, research and office space for startups in Owensboro. In partnership with Owensboro Public Schools, Owensboro Community and Technical College is utilizing a portion of this facility to offer dual credit courses for secondary students.

Hancock County Center and Annex
The Hancock County Center and Annex are located at 8010 HWY 60 West, in Lewisport, Kentucky. The Center is used to meet regional workforce, industry, and secondary partner needs for education and training. The Annex is utilized as a welding lab. Both facilities are the product of a collaborative agreement with the City of Lewisport, Hancock County and Hancock County Schools.