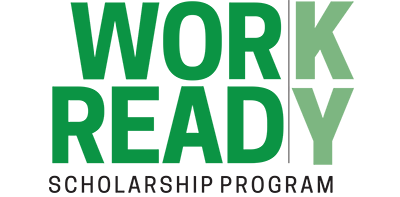 Computer Information & Technologies
If you are looking for a challenging, ever changing career in computers, you are at the right place at the right time. The Computer and Information Technologies Program at OCTC prepares you for wide variety of careers in Information Technology industry.
"Employment is projected to grow much faster than the average for all occupations and add 286,600 new jobs over the 2008-2018 decade. Excellent jobs prospects are expected. Workers can enter this field with many different levels of formal education, but relevant computer skills are always needed." Bureau of Labor Statistics
Available Credentials
Associate in Applied Science (AAS)
Owensboro Community and Technical College offers five different Computer Information Technology (CIT) degree tracks;
Click here to find out more about each option!
Check out the program card.
Certificates
Owensboro Community and Technical College offers several different CIT certificates. The primary purpose and features of the certificate programs of study are to provide marketable, entry-level skills. Many of the certificates qualify students to take externalvendor-based examinations. For example the Computer Technician Certificate prepares a student to take the CompTIA A+ examination. The required courses for each certificate are applicable toward at least one associate degree. For example the courses required for the CIT Fundamentals certificate are the technical core course for all CIT AAS degrees.
Computer Technical - 4 courses
CIT Fundamentals - 8 courses
Productivity Software Specialist - 4 courses
Computer Tech Basic - 3 courses
Computer Support Technician - 5 courses
Information Security Specialist - 6 courses
Digital Forensics - 6 courses
Microsoft Enterprise Administrator - 22 credit hours
Microsoft Network Administrator - 6 courses
Network Technologies Specialist - 24 credit hours
A+ - 1 course
Net+ - 1 course
Security+ - 1 course
Programming - 4 courses
Web Programming - 8 courses
Social Media Specialist - 7 courses
Click here to find out more about each certificate!
Employment Opportunities
Upon graduation from the AAS in CIT program, you can seek job opportunities in many different types of industry and business. Computers are everywhere, and skilled professionals are needed to take care of them.
Admission Requirements
This program has no special admission requirements.
Length of Program
You can earn an associate of applied science degree in two years if you take 11-12 courses per year.
For more information
Theresa Schmitt, MBA
Computer Information &Technologies, Program Coordinator
270-686-4604
E-mail:theresa.schmitt@kctcs.edu
This information should not be considered a substitute for the KCTCS Catalog. You should always choose classes in cooperation with your faculty advisor to ensure that you meet all degree requirements.