Grant G. Talbott Memorial 5K Road Race
36th Annual G.G. Talbott Memorial 5K Run/Walk (3.1 miles)
In Person and Virtual on Saturday, Nov. 5, 2022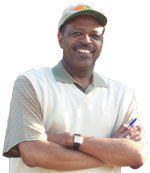 Grant G. Talbott served as a counselor at OCTC for 10 years and coordinated the OCTC Road Race from 1998 to 2007. A mentor and friend to many, Grant will long be remembered for his commitment to ducation and student success.
Whether you want to run in person or virtually* on November 5th, click the "Register now!" button to sign up online!
*If you're running virtually, please log your time and follow the instructions on the Run Sign Up website.
$25 to register (separate $2.50 online registration fee to Run Sign Up)
$60 for a family of 4 (+ $5 per additional family member, all entries must be submitted at the same time; separate $2.50 online registration fee to Run Sign Up)
$10 for current OCTC students (separate $2 online registration fee to Run Sign Up)
You may pick up your commemorative t-shirt on race day or Friday, Nov. 4, 2022 from the OCTC Resource Dev. Office from 11 a.m. to 1:30 p.m. This office is located on OCTC's main campus at 4800 New Hartford Road, Owensboro, KY 42303 in the Administration Building.
PRIZES, DRAWINGS, AND TROPHIES
Only participants who run in person will be elegible for prizes, drawings, and trophies. Participants MUST be present at the time of awarding to receive.
---
Thank you to our sponsors!
Owensboro Municipal Utilities
Don Moore Automotive
Champion Ford
Daviess County Ag. Extension Service
YMCA
City of Owensboro Transit
Great Harvest Bread Co.
Five Star Food Service
Welcome and thank you for your support of Owensboro Community & Technical College, providing open door access to post secondary education for the citizens of the greater Owensboro region.
#octc5k
For more information, please contact:
Barb Tipmore at 270-686-4530 or barb.tipmore@kctcs.edu
or
Katie Powers at 270-852-8169 or katie.powers@kctcs.edu