Ways to Give
There are multiple ways to support OCTC and the OCTC Foundation, Inc. from direct giving to online shopping. Explore which options work best for you, so you can support the programs you are passionate about.
Immediate donation through cash, check, or credit card

Transfer of stock or real property

Sponsorship of programs, events, or scholarships of your choice
Potential Sponsorship Opportunities Include: Grant G. Talbott Road Race, Annual Supporter Celebration, Student Events, Annual Girls Empowerment Trail Blazer Dinner
Donations can be pledged and payments stretched over a period of months or years until complete.
Endowments are an investment in the future. With an endowed gift, you provide permanent support for a scholarship, program, or service of your choice. Your gift is invested and the annual income used to support student success.
Some endowments have the potential to be matched by the Kentucky Community and Technical College System upon establishment.
An endowment may be named after a loved one, friend, or business.
Planned gifts include bequests through a will, retirement plan assets, charitable trusts, life insurance, investments, and estate gifts. Planned gifts can be made now or deferred to a later time.
Donation of time, space, or equipment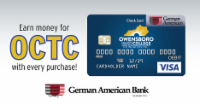 German American Bank is a partner that now proudly offers an OCTC Spirit Card as an option for their customers. Each swipe of the debit card earns $0.02 to help support students.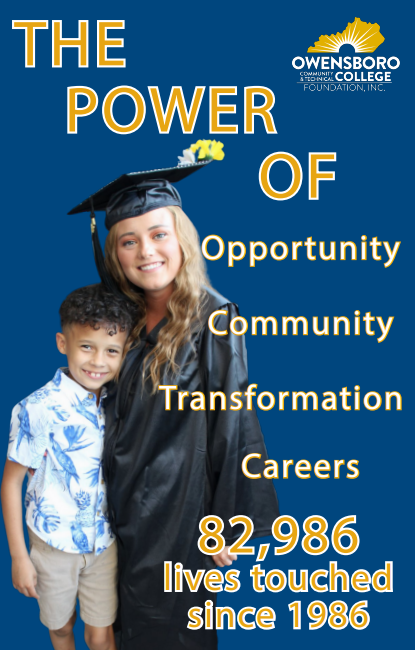 The Power of OCTC Annual Campaign
Did you know that 78% of students at OCTC receive financial assistance in order to pursue their degree? Since 1986, OCTC has served over 82,986 students which means potentially 64,729 students have been supported through the generosity of partners just like yourself.

A gift of $182 covers the cost of one credit hour for a student to attend college at OCTC!
All gifts, no matter the size, are appreciated and valued.
You can partner with OCTC to "Ensure Student Success" by making a gift to the OCTC Foundation in support of:
Scholarships
One of the Many Educational Programs at OCTC
Emergency Financial Assistance
Professional Development for Faculty and Staff
Unrestricted Funds to be used where most needed
Partners of OCTC develop a lasting relationship with OCTC, "Ensuring Student Success" and further assist the college to meet the needs of the student, the community, and business and industry.
As a Partner of OCTC, you can receive the following benefits:
Discounts at the OCTC Bookstore operated by Barnes & Noble
Access to the library
Updates from OCTC President, Dr. Scott Williams
Replica Building ($182 gift +)
Private invitation to the Annual Donor Celebration ($500 min.)
Donor Wall Recognition ($1,000 min.)
For questions or additional information, please contact the Office of Resource Development at (270) 686-4663.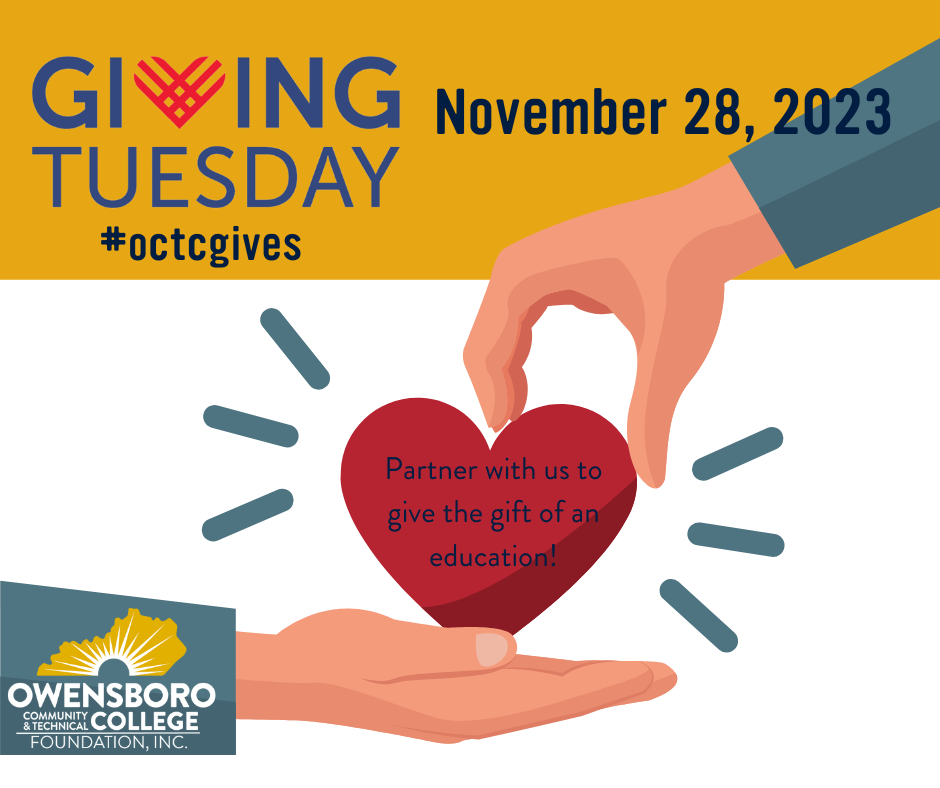 Mark your calendars! We are asking you to partner with us for student success on Giving Tuesday, November 28, 2023! Because of partners like you, OCTC students have scholarship opportunities, access to emergency student loan funds, equipment, supportive services and so many additional educational programs. OCTC is the community's college. Your generosity truly creates a Better Life for our students and their families.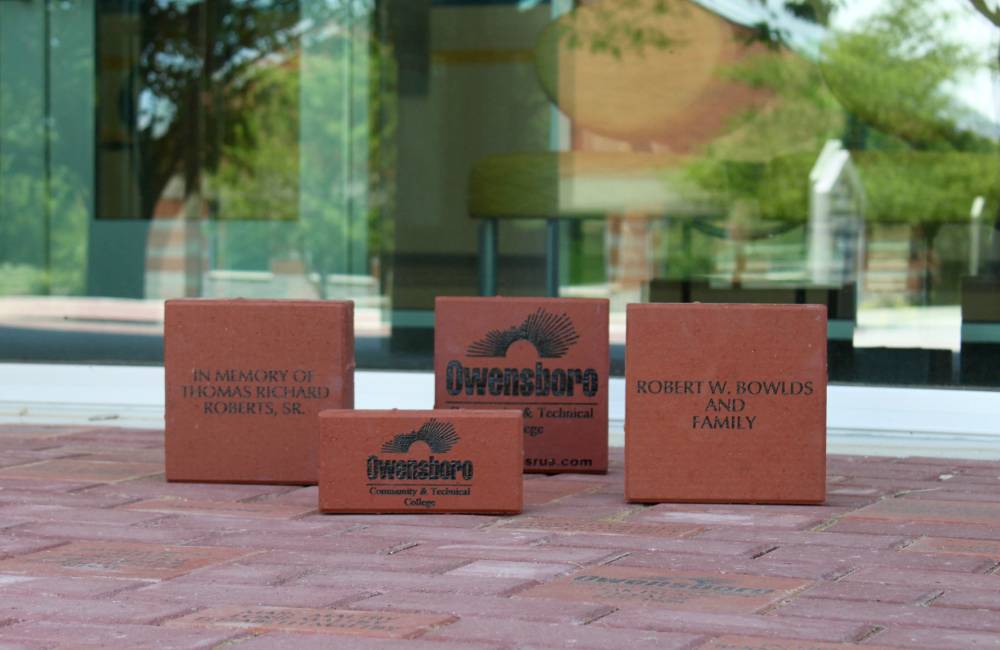 The OCTC Foundation, Inc. is currently selling Legacy Bricks that will be permanently placed in front of OCTC's Industry Innovation Center. The opportunity is upon us to leave an everlasting display of pride and commitment to Owensboro Community and Technical College that will last a lifetime.

You have the option to purchase a customized 8x8 brick at $250 or an 8x4 brick at $100. Quantities are limited, so order your brick today! Your purchase will not only become a permanent part of OCTC but will help to support our Foundation for years to come.
If you have any questions or would like more information, feel free to contact us at (270) 686-4623 or (270) 686-4663.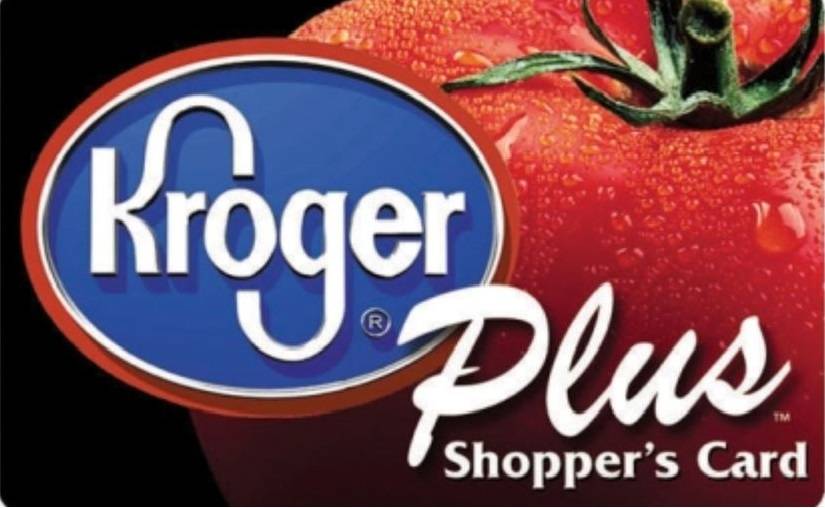 Kroger Community Rewards supports the OCTC Foundation through your Kroger Plus Card. Visit Kroger Community Rewards today, sign in or create an account, and choose the OCTC Foundation as your preferred organization! For every eligible purchase you make using your Kroger Plus card, Kroger will donate to the OCTC Foundation.

OCTC Restaurant Nights
Stay tuned!
Contact us with any questions at (270) 686-4663 or octc.annualgiving@kctcs.edu. Thank you for making the dreams of OCTC students come true!