Why Give
You can never live a perfect day without doing something for someone who will never be able to repay you.
- Sonny Evans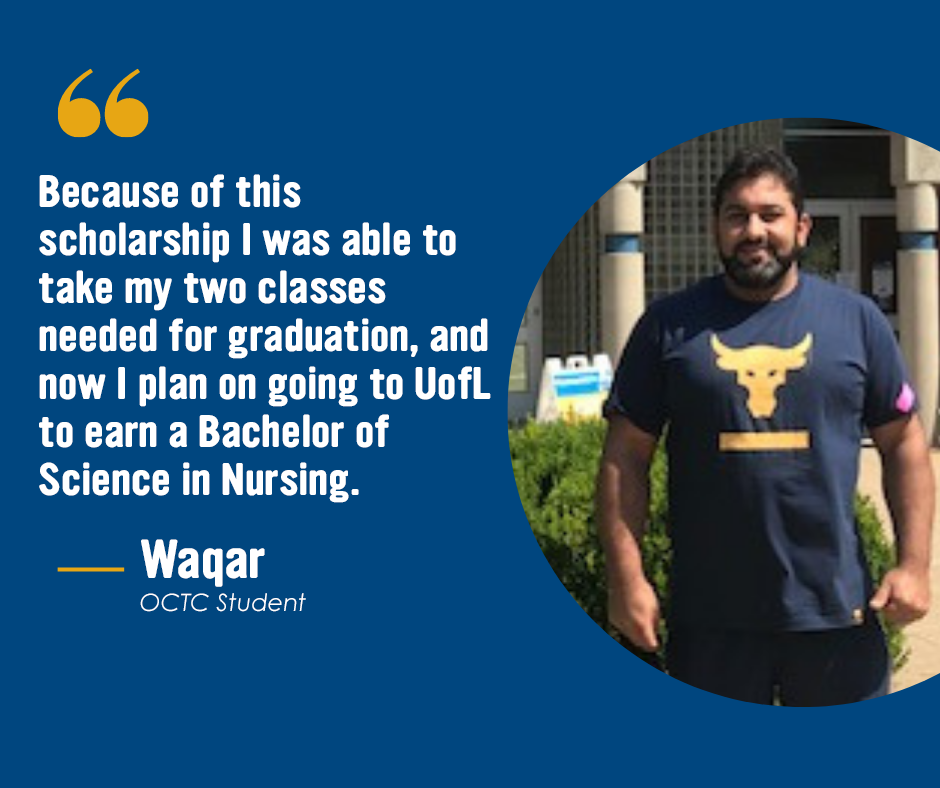 Your Money at Work
Your donation helps others and changes lives. The student population that Owensboro Community and Technical College serves needs a helping hand to ensure that students do not leave college because of unmet financial needs.
Your gift provides satisfaction in knowing that you are investing in the lives of students, businesses and communities who benefit each and every day from our education, training and services.
OCTC is the people's college. For more than two decades OCTC has strived to meet the educational and economic development needs of this dynamic community including its surrounding counties.
Your support helps to provide scholarships, to offer emergency student loans and to allow us to incorporate the newest technologies in our classrooms and beyond.
100% of every gift goes to where you designate.
Support OCTC
Our students benefit when the college's many friends (including business, industry and individuals) and our dedicated faculty and staff have supported us with their generosity, enthusiasm and interest.
Call 270-686-4663 to schedule a personal tour and see firsthand what your gift can do. We welcome any questions regarding donations.