Computer and Information Technology
Get the hands on experience you need to design, maintain and use different computing technologies.
Program Contact
Tim Williamson, MS
Program Coordinator
(270) 686-4696
GET STARTED TODAY (270) 686-4400
What is Computer Information Technology?
If you are looking for a challenging, ever changing career in computers, you are at the right place at the right time. The Computer and Information Technologies (CIT) Program at Owensboro Community & Technical College (OCTC) prepares you for wide variety of careers in Information Technology (IT) industry.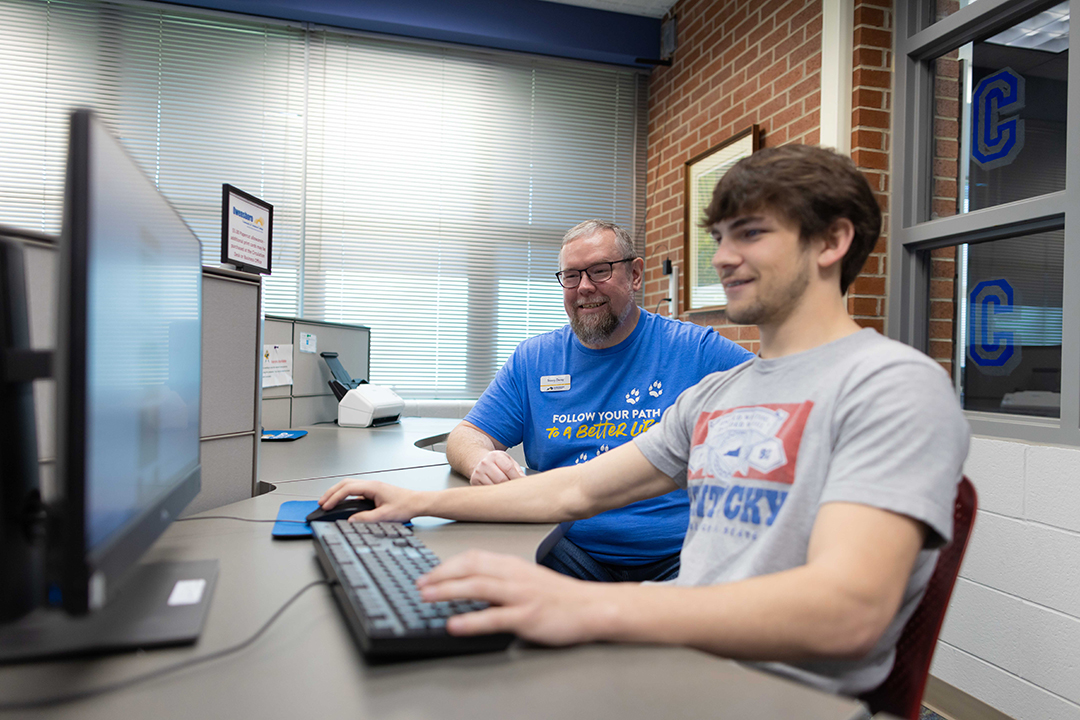 Getting Started
What are my degree, diploma, and certificate options?
How Do I Pay For This?
Worry no more. With the lowest tuition in Kentucky, financial aid options, and a helping hand to guide you through the application process, OCTC has you covered. OCTC will help you reach your goals at a price that won't break the bank.
What Else Do I Need to Know?
Length of Program
You can earn an associate in applied science degree in two years if you maintain full-time status.
This information should not be considered a substitute for the KCTCS Catalog. You should always choose classes in collaboration with your faculty advisor to ensure that you meet all degree requirements.