Radiography Application
Please, review the information on this page before submitting your application for admission into OCTC's Radiography Program.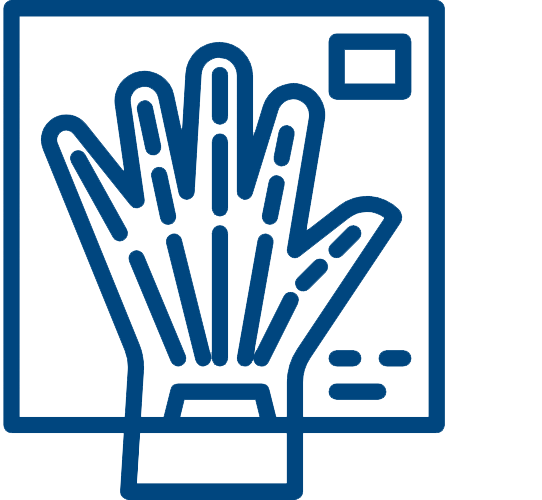 3.10.1 System Guidelines
Enrollment in the radiography program may be restricted due to limited laboratory facilities or faculty and financial resources.
Be sure to review the OCTC Radiography Handbook 2021 - 2023, too!
Technical Standards
Radiography involves the provision of direct care for individuals and is characterized by the application of verified knowledge in the skillful performance of radiological technical functions. Therefore, all applicants should possess:
sufficient visual acuity, such as is needed in the accurate preparation and administration of contrast media and for the observation necessary for patient assessment and nursing care;
sufficient auditory perception to receive verbal communication from patients and members of the health team and to assess health needs of people through the use of monitoring devices such as cardiac monitors, stethoscopes, intravenous infusion pumps, fire alarms, etc.;
sufficient gross and fine motor coordination to respond promptly and to implement the skills, including the manipulation of equipment, positioning and lifting patients required in meeting health needs related to radiologic technology;
sufficient communication skills (speech, reading, writing) to interact with individuals and to communicate their needs promptly and effectively, as may be necessary in the patients/clients interest; and
sufficient intellectual and emotional functions to plan and implement care for individuals.
Each applicant must submit the following between April 1st thru May 1 in order to be considered by the committee:
Transcripts of all postsecondary education or training;
ACT score reports
TEAS score reports
Preference may be given to:
Applicants with an ACT composite score of 20 or above; or COMPASS scores in Math (Algebra) of 48 or above, in Reading of 81 or above, and in Writing 70 or above;
Applicants who have a cumulative GPA of 2.5 or better (4 point scale) in 10 hours or more of college credit applicable to the radiography program;
Applicants who have completed the biological and physical sciences and mathematics courses listed in the radiography curriculum with a grade of C or better.
Retention and Progress in the Program
A student who withdraws from or earns less than a grade of C in any course with the Radiography program prefix will be dropped from the Radiography program.
After a student graduates from the Owensboro Community and Technical College Radiography Program, they can apply to take the American Registry of Radiographic Technologists (ARRT) certification exam. A student has three years and three (3) attempts to pass the exam.
Submit your admission application for OCTC's Radiography program today!